Original Art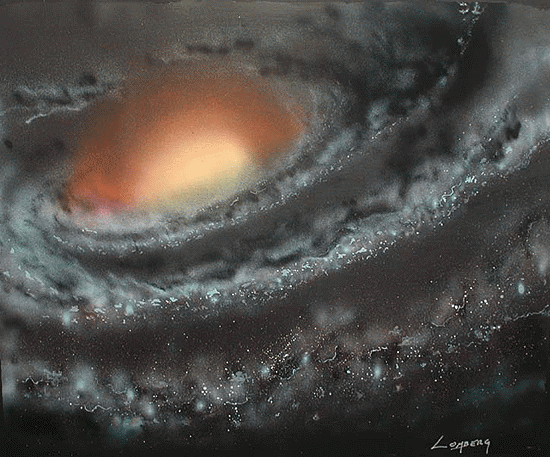 Approaching the Milky Way
A key frame from the original COSMOS television series storyboards, showing the view as we enter the Milky Way at an oblique angle. This artwork was the sketch from which the artist executed the final animation scene, one of the most vivid and widely reproduced from the COSMOS series animation and shown on the signed, limited edition print available for purchase on this web site.
This original art also has a vellum overlay with handwritten labels showing the position of the Sun, Orion Nebula, Crab Nebula, and the direction towards the Andromeda Galaxy from where we approached our galaxy.
16" x 12", gouache on paper, glued to foam core backing.
Signed by the artist.
SOLD

All prices quoted in US dollars.
Copyright ©2010 Jon Lomberg. All Rights Reserved.