Original Art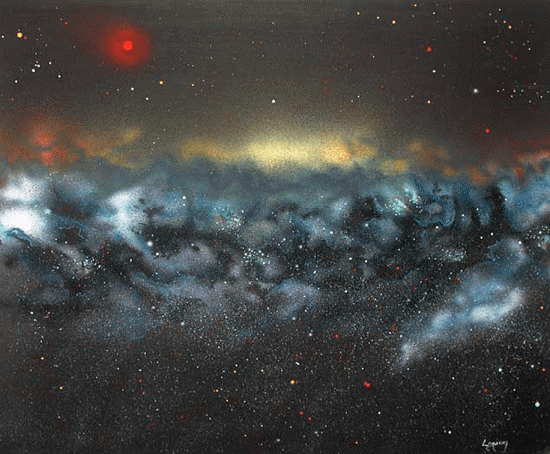 Core-Set
A key frame from the original COSMOS television series storyboards, showing the galactic center setting behind the disk of the galaxy as we enter the Milky Way.
16" x 12", gouache on paper, glued to foam core backing.
Signed by the artist.
SOLD


All prices quoted in US dollars.
Copyright ©2010 Jon Lomberg. All Rights Reserved.