Original Art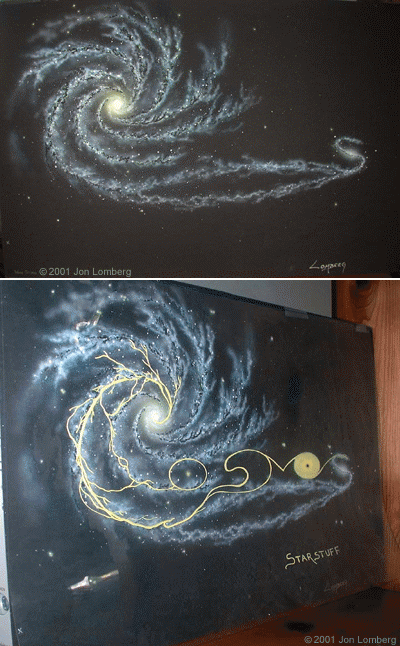 COSMOS Logo
This was an early design for the COSMOS television series title logo, showing linked galaxies, with the C and S formed by the shape of the spiral arms. The lettering branches into an interstellar communication system, linking civilizations in the galaxy.
13" x 9", gouache on paper showing linked spiral galaxies. Includes a transparent acetate overlay with yellow line art showing the COSMOS title lettering and a sample episode titled, "Starstuff".
Signed by the artist.
SOLD

All prices quoted in US dollars.
Copyright ©2010 Jon Lomberg. All Rights Reserved.