Giclee Prints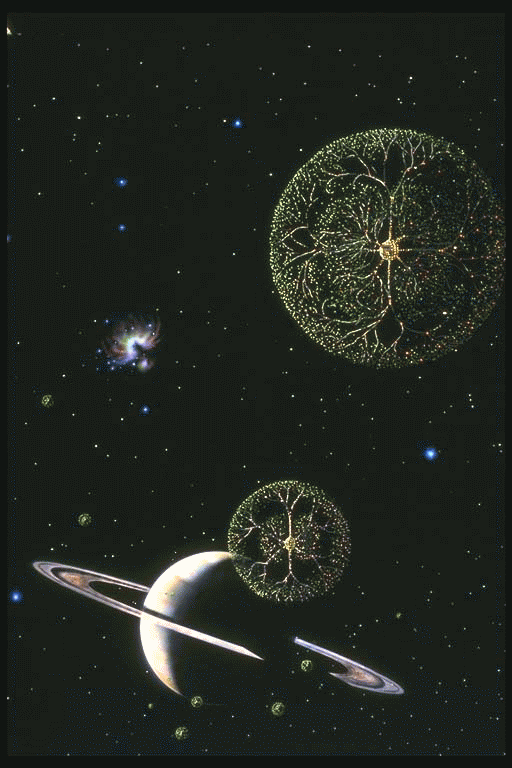 Comet Trees
This painting was commissioned for the book COMET by Carl Sagan and Ann Druyan, to illustrate a concept proposed by physicist Freeman Dyson. Dyson suggested that in the future, comets could be used as the source of minerals and water to support the growth of gigantic, genetically engineered trees. These trees would use sunlight to grow to large size, and provide a habitat for space colonists.
This title is available as a Giclee print. Giclee prints are digitally produced art, printed on canvas or paper using archival quality materials for many years of fade-free enjoyment. Paper offers a smooth finish while canvas is textured to appear similar to an actual painting. All Giclee prints are signed and have a minimum 2" white border on all sides.
Giclee print options:

All prices quoted in US dollars.
Copyright ©2010 Jon Lomberg. All Rights Reserved.